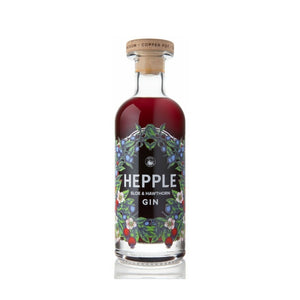 Hepple Sloe & Hawthorn Gin
Regular price
$85.00
$0.00
Unit price
per
The sloe and hawthorn gin was inspired by the berries that grow wild on the moorlands surrounding the Hepple distillery. Expertly distilled using Hepple's high fidelity distilling technique and rested on berries for over six months, this is a rich, spicy, complex spirit: the cocktail-makers choice for all seasons.
Hepple Sloe and Hawthorn Gin is an unusually, full, intense and dry take on the conventional Sloe Gin. Built for bar professionals and cocktail lovers, flavours have been captured more faithfully than normally possible through Hepple's pioneering Triple Technique. Including dry notes of hawthorn berries and amplified by supercritically extracted juniper, this is a blast of colour from the Hills of Hepple.
Tasting Notes
Nose: Bitter almond, ripe juniper and stone fruit with the faintest underlying perfume of cocoa.
Taste: A strong presence of juicy plum and cherry with continual almond presence beneath.
Finish: Succulent with long lingering notes of juniper and sour cherry.
Origin: Northumberland, United Kingdom
Craft Gin
700ml
30% ABV
---