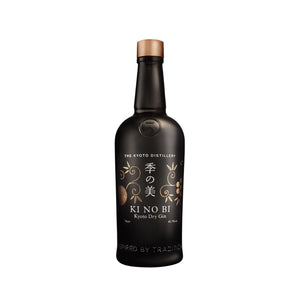 Ki No Bi Kyoto Dry Gin
Regular price
$128.00
$0.00
Unit price
per
Ki No Bi "The Beauty of the Seasons" is inspired by tradition and is distilled, blended and bottled in Kyoto. The gin is made in a recognisably dry style, but with a distinct Japanese accent. Ki No Bi uses a rice spirit base and pure ground water sourced from the famous sake-brewing district of Fushimi.
Mastering not only the science of distillation as others have done before, but also the age-old art of blending, we separate the botanicals in our gin into 6 Elements: Base, Citrus, Tea, Herbal, Spice and Fruity & Floral, and distil each category individually. Then we blend them in perfect harmony to create the distinctive KI NO BI flavor.
Botanicals: Juniper, Yellow Yuzu, Hinoki Wood Chips (Japanese Cypress), Bamboo, Gyokuro Tea and Green Sansho Berries (Japanese Peppercorn).
Tasting Notes
A gin that speaks of its birthplace. As clear as the air in the sacred mountains of Kyoto. A fresh aroma of yuzu and a thread of sansho that lingers like a morning mist in a bamboo forest. The juniper complements and showcases the Japanese botanicals. Ginger root gives a slightly warming and spicy finish with a hint of gyokuro tea.
Origin: Kyoto, Japan

Craft Gin
700ml
45.7% ABV
---