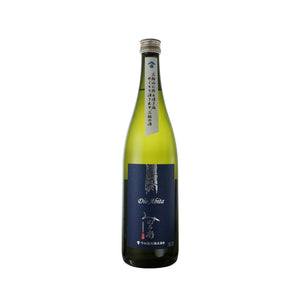 Mimurosugi Dio Abita Sake
Regular price
$90.00
$0.00
Unit price
per
Founded in 1660, Mimurosugi is a sake that has been brewed for over 360 years in Miwa, Nara. Imanishi Sake Brewery has committed itself to producing exceptional sake near Japan's oldest shrine devoted to the god of sake brewing. The god of sake is claimed to have been calmed in Miwa. Dio Abita is Italian for In-God dwells.

The water used for the preparation is underground water from the Miwa Yama, a scared body that springs from the Kurauchi well. Rice is grown with the contract farmers on the same plains as the water used for the preparation.
The sake brewing priorities taste over efficiency, it is time consuming but optimal - Mimurosugi is the embodiment of quality over quantity.
Brewery Aroma Notes: Melon, Muscat, Mineral
Origin: Nara, Japan
Sake: Junmai Ginjo
Kake Rice: Yamada Nishiki
Koji Rice: Yamada Nishiki
Yeast: Closed
Acidity: Closed
SMV: Closed
720ml
13% ABV
Recommended Drinking Temperature: Cold
Gold @ Sake Competition 2019
Victory @ Sendai Sake Summit 2019
---