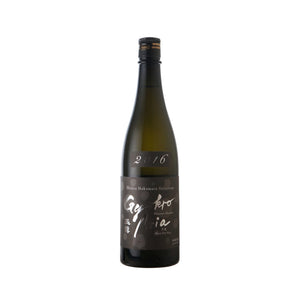 Nakamura Gyokuro Asia 2016 Shochu
Regular price
$74.00
$0.00
Unit price
per
Founded in Kirishima City, in Kagoshima Prefecture in the year 1888, the Nakamura Distillery has a 130-year history of making Shochu. The culture of Shochu or making Shochu is deeply embedded in Japanese culture and the history of Kagoshima. Nakamura Shochu distillery's specialty, however, is in malted rice processing. They utilize a traditional method called the "total handmade manufacturing method" that is rarely used. Japanese Shochu production is complex. There is first the production of rice cakes, which is the foundation of the Shochu's taste, followed by the distillation of the sweet potato and the incorporation of Sake making techniques.
Nakamura Distillery aims for clarity in the midst of density. High-quality materials like rice oil, rice, and potato are used in the production of their Shochu. Rice
that is treated in temperature-controlled conditions is coated with alcohol molecules to produce a more luxurious taste. The alcohol develops in both richness and clarity through this process. Nakamura Distillery's regular products are blended with raw, aged Shochu and freshly distilled shochu. The Gyokuro Asia brand of Shochu, is a single- preparation Shochu that is not a blend and is a complete vintage. Its taste brings together history, climate, spring water, and artisanship to produce an experience that is sublime.
Origin: Kagoshima, Japan
Shochu
Yeast: Kagoshima No.2
720ml/1800ml
25% ABV
Recommended Drinking Temperature: Cold
---