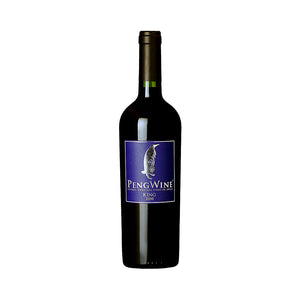 PengWine King 2010
Regular price
$116.00
$0.00
Unit price
per
One of the rarest penguin species, with only 400 mating pairs left worldwide, it is only fitting that we chose the King penguin as the namesake for one of our most exclusive, smallest production wines. Our King is a velvety 50-50 blend of Malbec and Carménère, two bold varietals that when combined create a most elegant and smooth wine.
In the development of this wine, we discarded unripe or crushed bunches during a meticulous table selection process. Each variety was then de-stemmed and crushed separately and placed in separate temperature-controlled steel tanks. After the primary fermentation, the wine underwent an additional two-week maceration. Only the free flow juices were transferred to the barrels where malolactic fermentation was encouraged. This process ensured smoothness and provided the final suppleness we needed. The wine was then aged for at least 12 months in New French Oak barrels.
Summer throughout the Chilean countryside was very hot and dry. Chilean vines thrive in warmer days that are cooled by the gentle ocean winds in the evenings. The low Maipo Valley, where our grapes grow, had the benefit of those continuous cool Pacific breezes – just 17 miles away. Harvest began in late March for the mid-season ripening of the Malbec and then at the beginning of May the Carménère was ready, as it tends to ripen later in the season. We picked ripened bunches over the course of two weeks. All our harvesting was done by hand, as we selected only the best, totally ripe bunches.
Wine Category: Red
Origin: Chile
Region: Maipo Valley
Grape: Carménère and Malbec
Vintage: 2010
Enclosure: Cork
750ml
13.6% ABV
Gold Winner @ Tower Club Wine & Whisky Awards 2020
Bronze Award @ Decanter Asia Wine Awards 2018
---